Last month I had the great fortune to participate in a five day workshop at the George Eastman Museum in Rochester, NY. The

workshops

, run by the museum's Historic Process group, introduce participants to historic and so-called "alt-process" photography practices. ("Alt" essentially equals everything before digital.) The wonderful

Mark Osterman

and

Nick Brandreth

, themselves outstanding photographers, taught a group of seven of us -- a fun crew of photographers, art students, and a couple of academics like me. We learned how to print photographs using

albumen and salt

processes, the predominant ways that photos were printed on paper in the nineteenth century. Both are "printing-out processes," which means that you coat the paper with a light-sensitive silver solution, then expose a negative directly onto the paper -- which we did outside of the Eastman House, during a very sunny September week. Pleasant!

I originally decided to attend the workshop because I wanted to learn more about some of the 19th century processes I'm studying for my

current book project

. And it was hugely helpful for that. But I left also realizing that these process are rich, living art forms that can and do inform the work of photographers today. (For just one example of current work, including my teacher Mark Osterman's,

check out this new exhibit at the Howard Greenberg gallery in New York

.) Many of my colleagues in the workshop work with some of these processes already, or came because they wanted to add them to their repertoires. As for me, well, I hadn't set foot in any kind of darkroom since 1994, and while I've practiced photography for fun for more than twenty-five years, my skills are nothing much to speak of. Still, it was great to learn these old but new-to-me processes. I left the workshop inspired and excited to practice what I learned.

Here is a slideshow of a few images from the week, along with brief descriptions of what you're seeing in each:
Powered by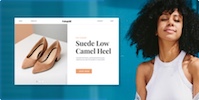 Create your own unique website with customizable templates.